While chatting with potential customers and after pitching them our product, we are often asked this question: "what are the benefits of training our employees with lawpilots´s online courses?"
We thought we could sum up all of our answers to that question once and for all with this one sentence:
"It will save you a lot of time."
---
At lawpilots we know just how precious time is for every company. This is why our online course Data protection for employees is meant to be completed in 45 minutes.
All in all, it will take about 1 hour for your team to complete the course. If you compare that to a traditional training course inside a company or outside a company, our course takes ⅓ less time, considering the transportation, the organisation and sometimes even the housing.
"It is cheaper than face-to-face trainings and requires less planning."
---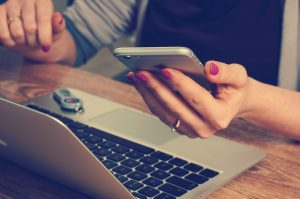 One of the true advantages of E-learning, is that you can train all your company employees at a very low price and can start training the day that the training is ordered. Imagine you need to urgently train 1500 employees on the new General Data Protection Regulation (GDPR): think about the costs and the energy to train your team within a week.
With lawpilots, the more you order the cheaper the price is per user. There are also no organisational differences if you wish to train 1 or 1000 employees.
"It's simple and flexible."
---
Our online training is simple to integrate, especially because it requires no integration. Users access their course directly on their browsers by entering their course code on our platform and choosing the language they want. What really differentiates E-learning from face to face trainings can be summarized in one word – flexibility. For example, when you finally find a date to organise your data protection training, if Mrs X. is sick and Miss Y. has an urgent call, how will they be able to catch up with the training…? Whereas with lawpilots the time between receiving your order and Mrs X and Miss Y`s training can be about 10 minutes. Impressive but true.
"You can verify in your reporting that everyone on your team received a certificate."
---
In the reporting dashboard, you will find a quick overview of who completed the training and who hasn't. It gives you proof of which employees have been trained in the event of a control as well as the date when they completed the training.
A funny thing is that the feedback from our customers is often about other topics other than the advantages we present to them! See for yourself:
"Our employees really liked the course and gave us a lot of good feedback regarding the content and its interactivity"
We vary the content of our course between text, images, video interviews, cartoons, click games and role plays in order to have the most interactive content possible. We have opted for a "scroll down" format in order to keep the training attractive and differentiate lawpilots from the typical rigid aspect of powerpoint training.
"We really had fun taking the course!"
The gamification elements of the course activates the rewarding system and helps to memorize the learning on a long term basis. That's one of the reasons why we implemented click games and role plays in our course. The other reason is that dealing with an abstract subject such as the General Data Protection Regulation – if you want to captivate a course participant, it's a MUST to provide a dynamic course.
"I wouldn't have bet on it, but the course got me very interested in the protection of my data. It really raised my interest on the subject"
The act of implementing practical examples and daily life experience in our course, helps participants to identify themselves in potential problematic data protection scenarios. As it's a subject that concerns every EU citizen it's crucial to raise awareness and consciousness about it.