lawpilots was founded in May 2017 by an experienced team of experts.
The timing was no coincidence: one year later – in May 2018 – the EU data protection regulation (GDPR) had to be applied across Europe.
Managing Director of lawpilots, worked for Rocket Internet before founding the legal tech Jurato and successfully selling it to anwalt.de in 2018. Philipp v. Bülow has been active in the legal tech field as a consultant for large companies and is also an advisor at VISARIGHT.
lawpilots offers an overall training experience for companies. Our e-learnings train employees effectively, and the recommendation rate of over 90% proves us right. Due to our large selection of language and country versions, our online trainings can be used flexible and are therefore the contemporary solution for companies to prepare their employees for the legal challenges of digitalization.
Thomas Jentzsch
Managing Director and shareholder of lawpilots. After his 10-year officer career in the German Armed Forces, he has been active in digital companies for Rocket Internet and in his own start-ups since 2011, most recently in the sleepz eCommerce Group.
The pandemic has also made many opponents of digitization rethink their position. A major advantage of digital work processes is that they can be performed from anywhere. That's why many organizations have already decided to offer their workforce the option of a home office, even after Covid-19. Thanks to lawpilots, successful employee training succeeds despite mobile working. With our interactive e-learnings, your workforce will be trained flexibly at any time and any place in a sustainable manner.
Kathrin Schürmann, co-founder of lawpilots and partner at Schürmann Rosenthal Dreyer law firm. She acts as the expert and instructor of our data protection online trainings.
The distribution of complex content, responding to current legal developments, in a comprehensible manner is a real challenge. With lawpilots, you determine your understanding.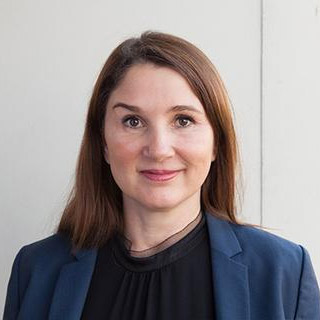 Simone Rosenthal, co-founder of lawpilots, managing director of ISiCO Datenschutz GmbH and partner at Schürmann Rosenthal Dreyer law firm.
The know-how of your employees is paramount. Only well-trained employees are able to understand and act on increasingly important issues.